In 2018, we created the Corporate Sustainability Department, a move that has helped us make sustainability central to our corporate culture and bring about many positive changes across our firm. After first setting out a sustainability strategy, the team — which was put in charge of global activities in 2020 — makes sure that all our offices are effectively implementing our corporate sustainability initiatives and that their activities connect to our three core areas of diversity & inclusion (D&I), reducing inequalities, and environment & climate.
We have also set standards for employees across the firm to follow. In 2021, we established our Global Diversity & Inclusion Policy to clearly state our values in writing and demonstrate our commitment to preserving our diverse culture. That same year, we updated our Group Environmental Policy, which gives us a specific target of reducing our greenhouse gas emissions.
We encourage a culture of helping the communities where we work, and we promote cross-regional partnerships. More than 10% of our employees volunteer on one or more of our sustainability groups.
Nikko AM's 11 sustainability groups — covering areas such as women's empowerment, racial equality, the LGBT+ community, disabilities, and the environment — lead our corporate sustainability activities. They work closely with the Global Sustainability Team to make sure our culture of sustainability keeps getting stronger, and they are always looking to the next step to help us along on our sustainability journey.

Diversity & Inclusion
---
Global Racial Equality Group
The Global Racial Equality Group is made up of members from each of our offices around the world. It was launched in 2020 in the wake of the global protests against racial discrimination.
One of the group's major projects was to create a survey that was conducted at all our offices. This allowed us to gain an insight into issues of racial equality at our company, get detailed feedback on how we can address these gaps, and take action.
We are committed to creating an inclusive working environment without bias where each person is treated fairly and equally regardless of ethnicity or nationality.
Japan LGBTQ Group
Our Japan LGBTQ Group raises awareness of LGBT+ issues through a variety of activities. It also works to bring about change for LGBT+ employees at our firm as well as in our communities. The group collaborates closely with LGBT Finance, an organisation with representatives from a number of financial institutions in Japan that support the LGBT+ community by advocating for change in the workplace.
We have been recognised for our LGBT+-related initiatives. For example, we have received the Gold Award from work with Pride and the Best Workplace Award from JobRainbow. We are also the first Japan-headquartered member of LGBT Great, a UK-based alliance with more than 50 member firms from the financial services industry.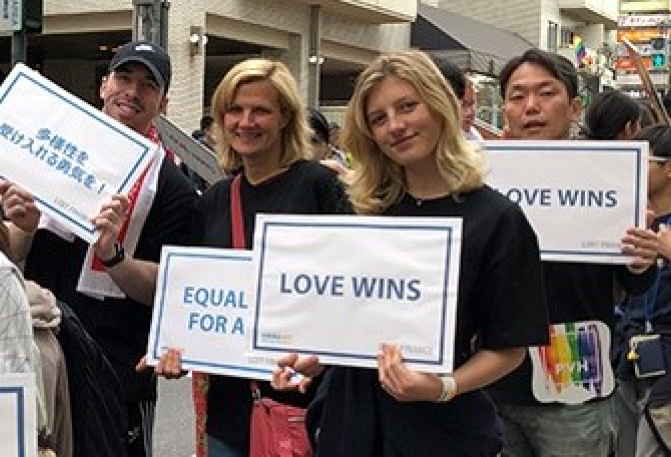 Stefanie Drews, President, Nikko AM at 2019 Tokyo Rainbow Pride Parade with her daughter and fellow employees.
Japan Women's Group
We are pleased that our Japan Women's Group has become such a strong support system for our female employees. It regularly organises events, such as Lunch and Learn sessions, training and empowerment seminars, and talks by experts from outside the company.
The team is made up of both women and men. This is because we recognise that our male employees need to be more involved in supporting women's advancement at our firm and that this is essential for helping us to achieve our goal of greater equality.
Insights and ideas from the Japan Women's Group have pushed us to further improve the environment for women across our firm. We were the first Japanese asset manager to sign the UN Women's Empowerment Principles, a set of seven principles that promote gender equality and now guide our firm's policies. We are also working towards our #30by2030 goal of seeing at least 30% of the company's managerial positions held by women globally by 2030, a necessary step towards gender equality in a traditionally male-dominated industry.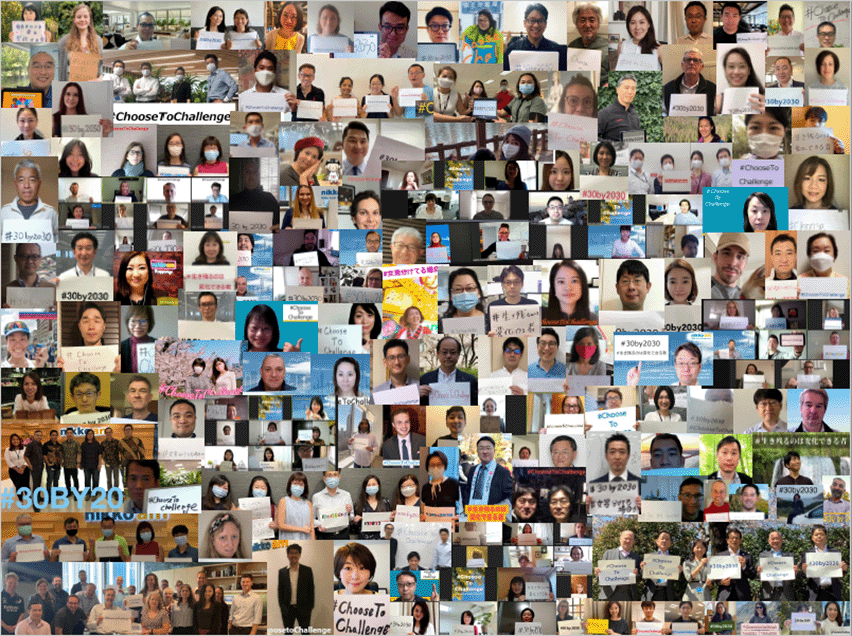 International Women's Group
Following the success of the Japan Women's Group, we called on employees outside of Japan who are passionate about supporting women in the company and in our communities. It is our biggest sustainability group.
Japan Abilities Group
The Japan Abilities Group has helped the firm recognise the perspectives of our employees with physical or mental needs and has made suggestions on how we can better support them. When we improve the working environment for those with special needs, we believe we are making our workplace more comfortable for all employees.
Since 2015, Nikko AM has been a partner of the Japan Wheelchair Rugby Federation, and we have hired a number of athletes with disabilities. Their presence has helped many in the firm gain a deeper understanding of the needs of people with disabilities as well as the extraordinary things they can accomplish. These athlete employees have led the Japanese National Wheelchair Rugby team to win medals at major international sporting competitions.
The Japan Abilities Group invites experts to speak at seminars and events on a variety of topics, such as mental health and physical, visual, and hearing impairment. The team has also organised popular sign language classes for employees. In addition, they host talks on issues that many of our employees are facing or could potentially face in the future, such as caring for the elderly and balancing illnesses and work.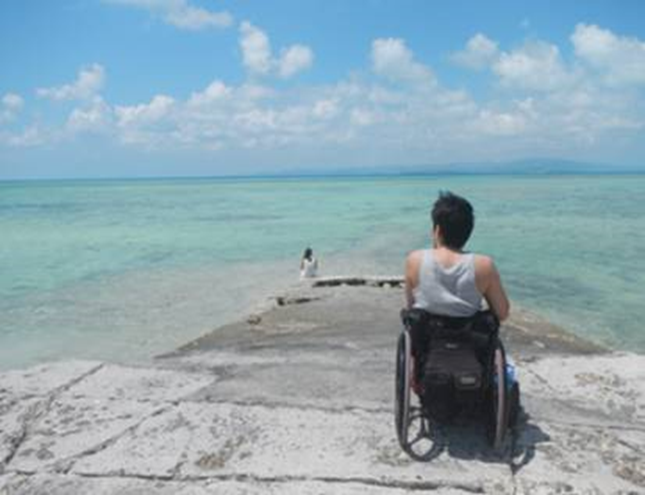 Reducing Inequalities
---
Global
Our employees around the world care deeply about the work of Water for Life, a project to improve access to clean water in a number of countries. Through the installation of bio-sand water filters, which can purify polluted water, rural communities can have the clean water they need when they need it. We have supported the initiative — a partnership between the Singapore International Foundation and the NGO Water for Cambodia — through donations and by arranging for teams of employees to volunteer.
Initially, just a few employees from Singapore and Tokyo volunteered, but as more people heard about the project and expressed a desire to go, we decided it was time for us to standardise our travel policy for volunteer trips across all of our offices. This allowed more of our staff from around the world to help out.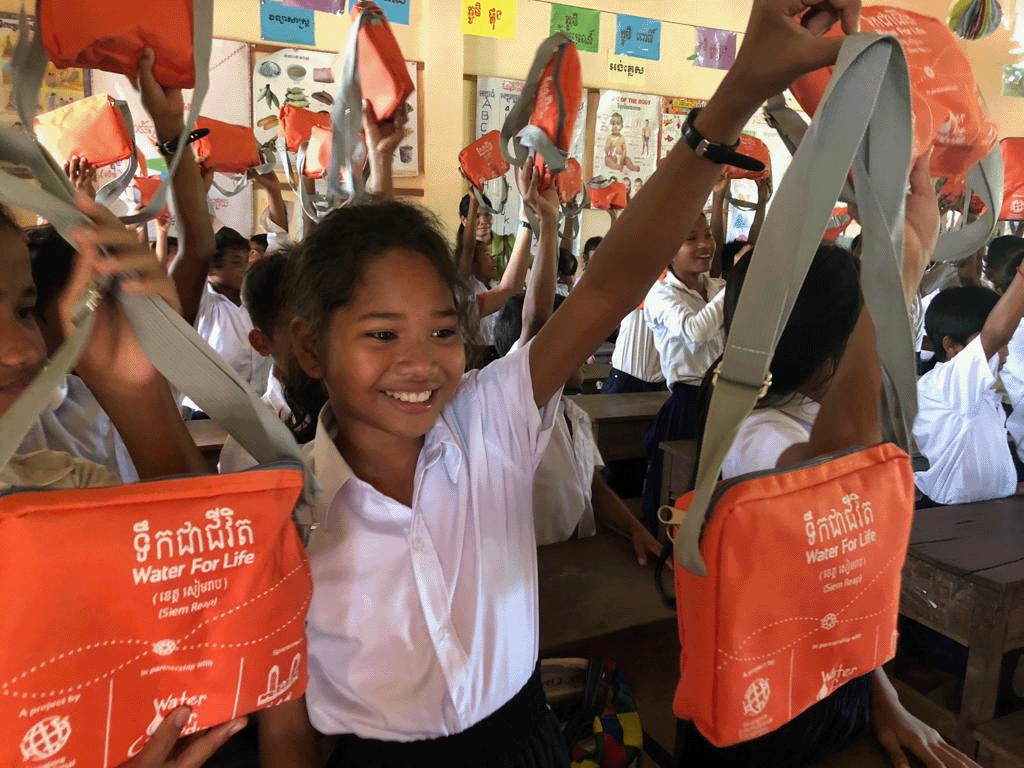 Japan Philanthropy Group
In 2022, the Japan Philanthropy Group was created to give our employees the chance to tackle social issues — such as poverty, inequality, and isolation — through charitable giving.
At our Japan office, employees can sign up for a charity programme that allows them to automatically deduct a specified amount from their monthly paycheque and donate it to certain organisations. These include one that refurbishes and sends children's wheelchairs to developing countries, another that provides musical education to children with disabilities, one that trains young teachers to help address social issues, and an organisation that operates a facility providing emotional care for cancer patients and their families.
We have also partnered with UNHCR Japan, the local arm of the UN's refugee agency. In addition to holding fundraising campaigns for the organisation, we have hosted Syrian graduate school students as interns in support of a programme to provide refugees with workplace experience and skills.
New Zealand
The Nikko AM New Zealand office is committed to supporting the fight against modern slavery. In 2021, it created the Freedom Fund, which gives investors the chance to use their dormant capital to help protect people's lives. All fees and returns from the Freedom Fund are donated to Tearfund, a charity with an end-to-end response to human trafficking that works with partners in five of the world's poorest nations.
Representatives from Tearfund have given seminars to the New Zealand office on modern slavery and have shown the staff how everyday consumer choices can either contribute to the problem or help to alleviate it.
The office has also sent bottles of wine from 27seconds, a social impact winery, as thank-you gifts to clients and business partners. The winery turns around and gives its profits to an organisation called Hagar, which provides trauma recovery care to survivors of trafficking and abuse in poor countries.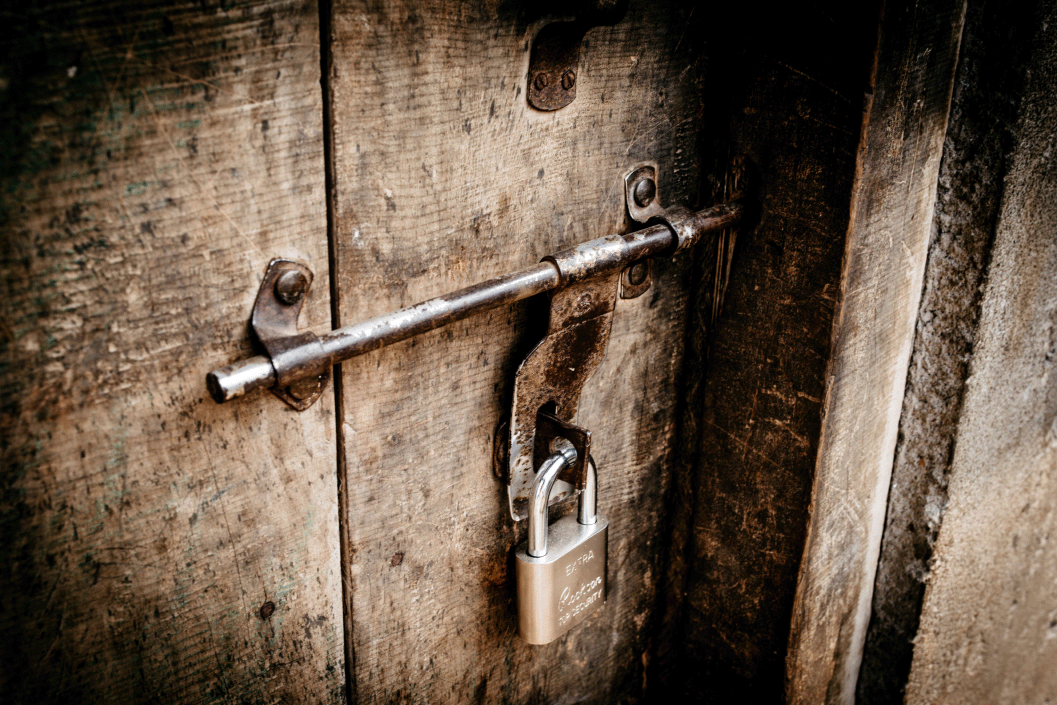 US
The Nikko AM Americas Sustainability Working Group has a heart to support greater equality in the arts. It has partnered with the Classical Theatre of Harlem, which brings the professional theatre experience to low-income areas and promotes greater diversity and inclusion in New York's performing arts scene. Donations from the staff at the US office have gone towards initiatives such as helping to fund the organisation's digital production hub.
The group is also committed to helping those in the community who are less fortunate. They have donated food to a local food kitchen, money to the New York Cares Coat Drive, and backpacks filled with school supplies to children living in homeless and domestic violence shelters.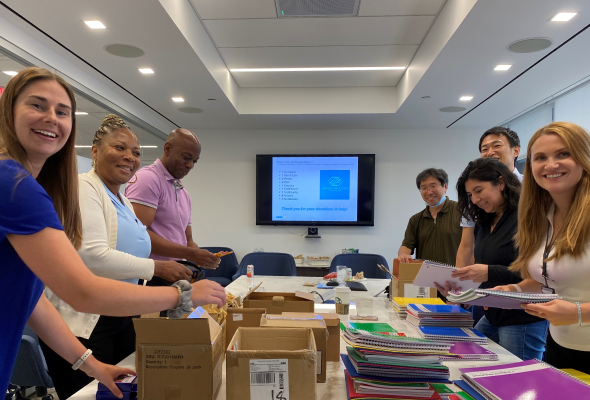 Singapore
Members of the Nikko AM Asia Sustainability Group have a real passion to raise support for people in need in their community, especially women and children who are living in challenging circumstances. They have held fundraisers for a number of NPOs including Daughters of Tomorrow, which offers job training and skills workshops to low-income women; Free Food for All, which prepares meals for the elderly, the disabled, and those going through hard times financially; and Cahaya Community, an organisation that provides social support, mentorship, and educational programmes to children of families in need.
The group has also organised virtual charity runs to support Limitless, an NPO that helps young people struggling with mental health issues. It has held Adopt-a-Lego drives, in partnership with the NPO ReadAble, to sponsor sets of the educational Lego blocks to be given to young children from low-income families.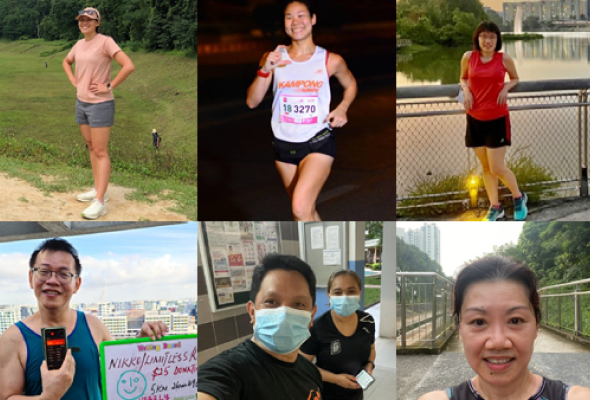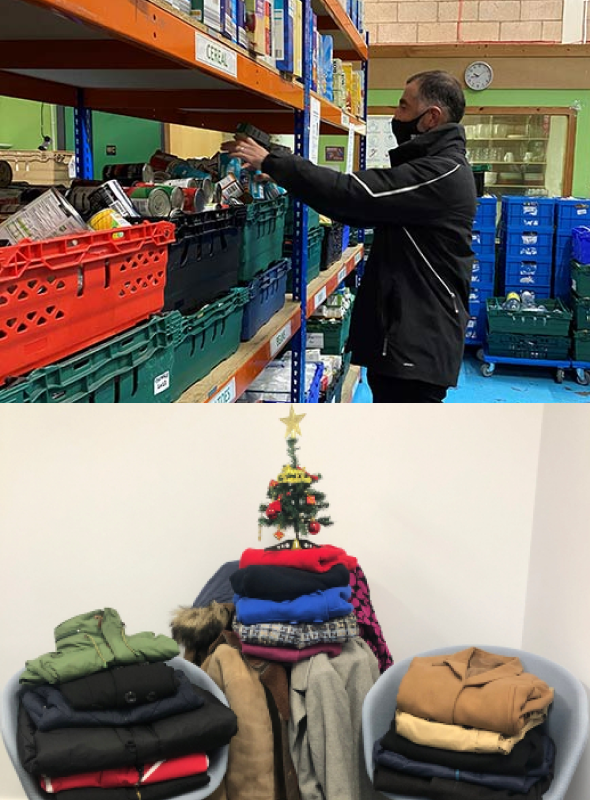 UK
Nikko AM EMEA has made giving — of time, money, and expertise — part of the office's culture. It has put in place a payroll giving scheme, which makes charitable giving easier for both staff and the charities they have chosen to give to.
The Nikko AM EMEA Sustainability Group has partnered with Trussel Trust, a UK-based organisation that supports a network of food banks, and staff members have held fundraisers and volunteered for member food banks. They have also taken part in the Virtual Big Fun Run to raise money for the organisation.
The team has donated gifts to the Salvation Army's Christmas Present Appeal; coats to Wrap Up London, which collects and distributes warm winter coats to charities; and toys for the Cash for Kids appeal in Scotland. Staff members from EMEA offices have also volunteered at a number of organisations, including Vauxhall City Farm, which gives educational and work opportunities to children with special needs, and an NPO that collects surplus food donations and puts them together into day packs of meals and snacks that are delivered to those in need.
Environment & Climate
---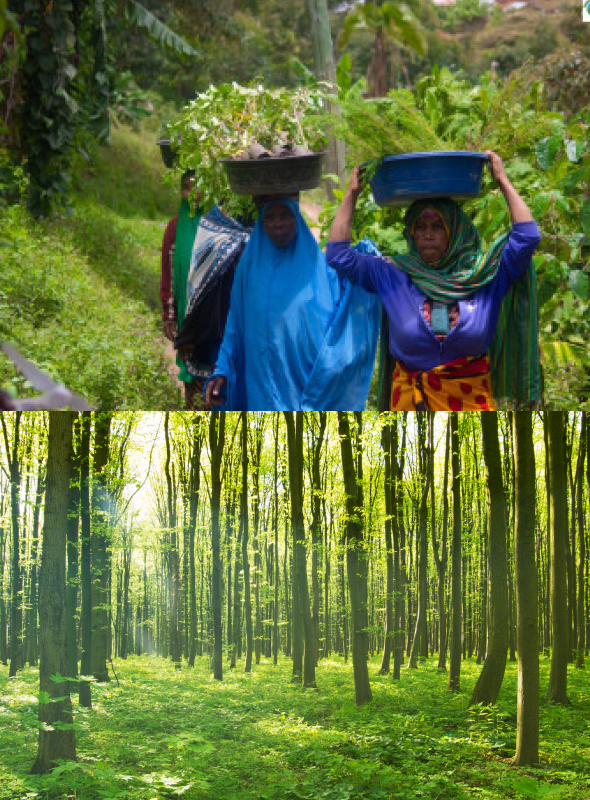 Global
Since 2018, we have measured our firm's global carbon footprint annually based on energy consumption and business travel data with the goal of helping us see how we can cut our emissions. In 2021, we went a step further and revamped our Global Environmental Policy. This includes a target to reduce our carbon footprint by 40% per employee by 2030, compared with our 2019 emission levels.
We have also launched a forestation project called The Forest of Nikko AM through an organisation in Europe. At sites in Tanzania and India, a total of more than 10,000 trees have been planted, contributing not only to carbon absorption but also biodiversity.
The sustainability groups at our offices around the world encourage employees to take better care of the environment through their everyday choices. For example, the New Zealand office provides reusable cups at work, the Singapore office has given out reusable bento boxes made from bamboo, the EMEA team has sent out monthly emails with tips on how to live more sustainably.
The groups organise talks from organisations — such as The Sustainability Project in Singapore — to show practical ways staff can reduce waste and become more environmentally conscious. The Singapore office has also adopted a pygmy hippo at the zoo to help raise awareness about the importance of biodiversity.
Some of our offices are coming up with smart ways to save energy. The New Zealand IT team, for instance, compressed data not being used on its servers with a technique called hyper-converged infrastructure. This resulted in a drop in the servers' power consumption by more than a third.
Japan Environment Group
Members of the Japan Environment Group want to do more to reduce our impact on the environment in both our professional and personal lives. They have organised various events and spearheaded initiatives to galvanise their colleagues into taking action to protect the environment.
The team has promoted the use of water servers to encourage employees to stop using plastic bottles and has distributed reusable bags to our employees as a way to help reduce our reliance on plastic. They also organise seminars with experts from a number of organisations, including the UN Environment Programme Finance Initiative and the World Wildlife Fund Japan.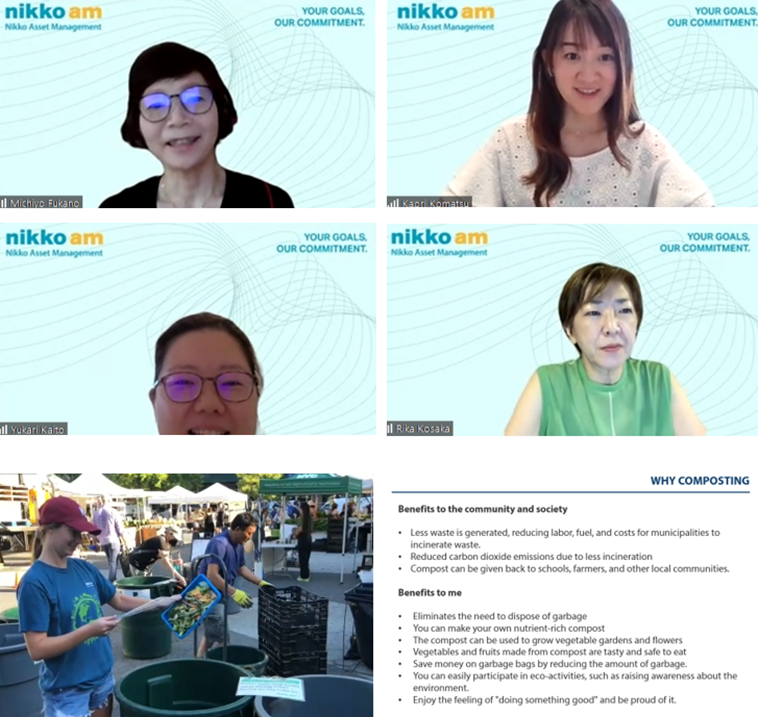 Back to Sustainability