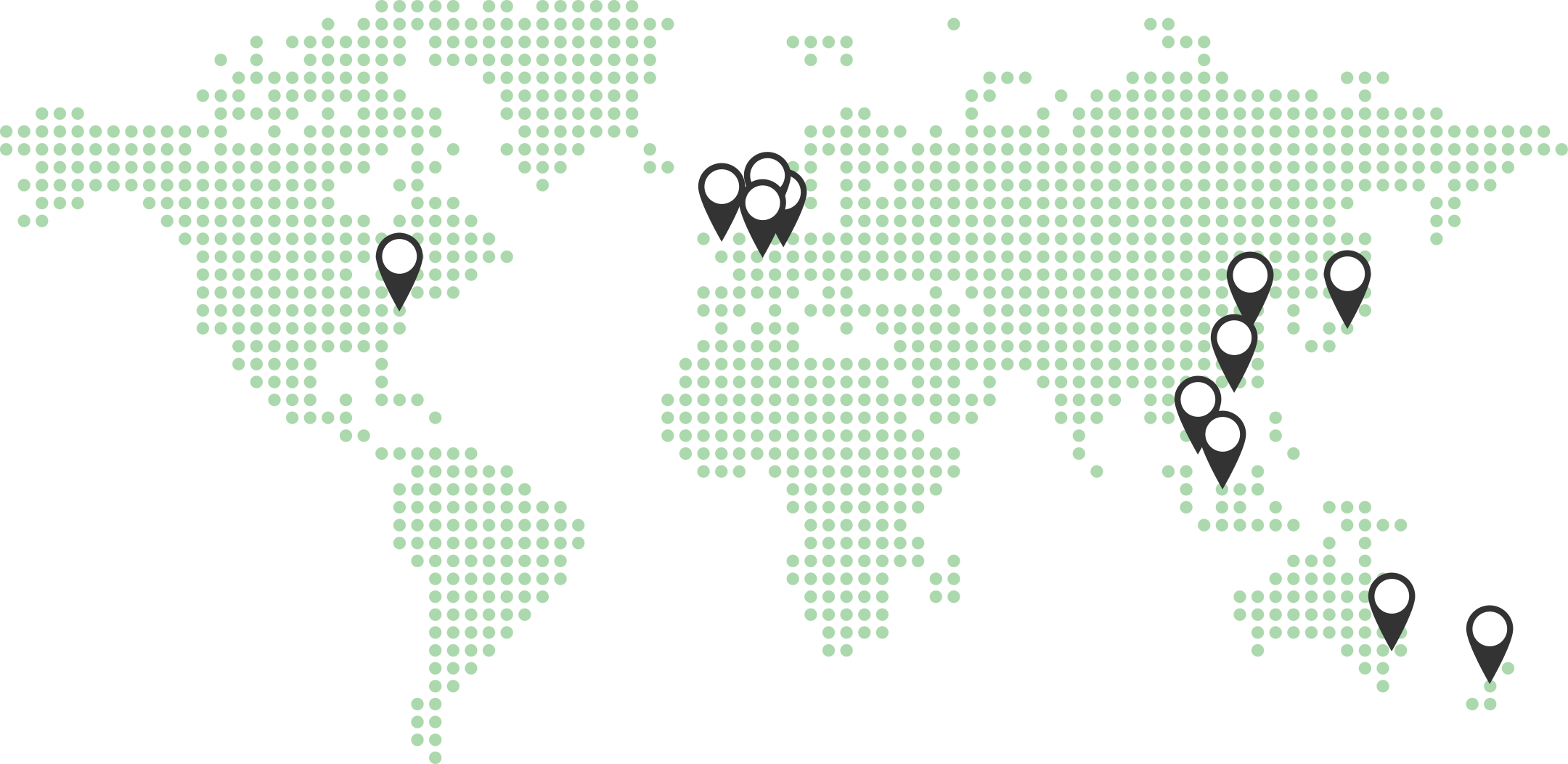 New Zealand
Nikko Asset Management New Zealand Limited (Nikko AM NZ)
Part of the Nikko AM group since March 2011, Nikko AN NZ actively manages New Zealand/Australian equities, fixed interest and cash through its Auckland-based investment team and employs carefully selected offshore managers to manage global equities, bonds and alternative investments. Nikko AM NZ manages a range of socially responsible funds.
Nikko Asset Management New Zealand Limited is a Registered Financial Service Provider in New Zealand (No. FSP22562).
Japan
Nikko Asset Management Co., Ltd. (Nikko AM)
Nikko AM provides investment management services, focused on sourcing, packaging and distributing retail investment fund products which are managed in-house or outsourced to third-party sub-advisers. In-house, Nikko AM specialises in Japanese and Asian equities, fixed income and REITs. For institutional clients, the firm also provides separate account and privately placed fund products.
Through the firm's Fund Academy locations in Tokyo and Osaka, it provides an unrivalled network of Japanese distributors with market information, product knowledge and sales strategies. Nikko AM is a member of the Investment Trusts Association, Japan, the Japan Investment Advisers Association, and Japan Securities Dealers Association.
Registration Number: Director of Kanto Local Finance Bureau (Financial instruments firms) No. 368
Singapore
Nikko Asset Management Asia Limited (Nikko AM Asia)
Nikko AM Asia comprises the integrated operations of two award-winning Singapore-based asset managers: the former DBS Asset Management Ltd and Nikko Asset Management Singapore Limited. Nikko AM Asia provides investment management services for the group's Asia ex-Japan products, with core competencies in Asian equities, Asian fixed income and absolute return strategies. It also provides client service and business development relating to institutional, intermediary and retail clients.
URL: https://www.nikkoam.com.sg
Co. Registration No. 198202562H
Australia
Nikko Asset Management Australia Limited (Nikko AM Australia)
Established in 1989 and part of the Nikko AM group since March 2011, Nikko Asset Management Australia is an award winning multi-specialist investment manager of Australian investment funds, specialising in Australian shares, Australian fixed interest, international fixed interest and international shares. Nikko Asset Management Australia's management style is active and disciplined, designed to add value to clients' funds over the longer term.
URL: http://www.nikkoam.com.au
Authorised and regulated in Australia by the ASIC (AFS Licence No. 237563).
EMEA
Nikko Asset Management Europe Limited (Nikko AM Europe)
Nikko AM Europe provides institutional client service and business development to European and Middle Eastern clients seeking Asian investment solutions. Additionally, its specialist investment professionals manage European equity, global currency fixed income and money market products on behalf of the Nikko AM group.
Authorised and regulated in the United Kingdom by the Financial Conduct Authority (reference number 122084).
Americas
Nikko Asset Management Americas, Inc. (Nikko AM Americas)
Nikko AM Americas provides global manager due diligence and investment management across multiple asset classes including global macro, currency, fixed income, equities and asset allocation. Nikko AM Americas also manages institutional client service and business development within the USA.
Regulated in the United States by the U.S. Securities and Exchange Commission (SEC file number: 801- 60881)
Hong Kong
Nikko Asset Management Hong Kong Limited (Nikko AM HK)
Nikko AM HK was formed following the integration of DBS Asset Management's operations with Nikko AM's representative office in Hong Kong. It provides on-the-ground equity fund management, analysis and research.
Authorised and regulated in Hong Kong by the Securities and Futures Commission. Please note that authorisation does not imply official recommendation.
China
Rongtong Fund Management Co., Ltd. (Rongtong)
With its head office in Shenzhen and branch offices in a number of Chinese cities, including Beijing and Shanghai, Rongtong provides investment management services, primarily to the retail market in China. It offers products across active and passive equities, fixed income, as well as balanced and money market asset classes. Nikko AM's strategic 40% stake in Rongtong enables us to promote our ongoing presence within China's emerging asset management industry.
URL: http://www.rtfund.com/main/About/Overview/index.shtml
Authorised and regulated in People's Republic of China by the China Securities Regulatory Commission
Malaysia
Affin Hwang Asset Management Berhad
Headquartered in Kuala Lumpur with sales offices across Malaysia, Affin Hwang AM caters to retail, corporate and institutional clients. It offers a wide range of solutions from unit trust funds, cash management solutions, dedicated discretionary and non-discretionary mandates and wealth management products and services.
Nikko AM has a 30% stake in Affin Hwang AM.